Is Your Digital Marketing Built To Compete In The Age of the Customer?
Without a digital marketing strategy that utilizes today's "best of breed" technologies like market automation, automated workflows, machine learning programs to manage emails, content amplification ad buys, real-time reporting, and maximum personalization of content for each visitor your outdoor industry brand will not be able to compete. It's not enough to do targeted emails, to do social postings, to do remarketing, to create rich content if you don't have a strategy and the commensurate tools to execute it and make modifications based on real-time reporting on it.
As I get older, I find I can use older technologies in mountain bike equipment, rafting equipment, camping equipment or triathlon gear to participate in events or just go out and do with friends. But if I was competing against myself or others with goals, a strategy and a plan for me to execute in order to achieve them, I would be investing in the newest technologies. As an individual charged with contributing to the success of your outdoor industry brand, it simply comes down to identifying whether your brand is "participating" or "competing" in the competitive universe of consumers wanting to "buy" products versus be "sold" products.
You Don't Have the Luxury to Transform In An Age of Constant Disruption
What was the "digital transformation" a few years ago is now ongoing "digital disruption." In the "Age of the Customer", outdoor recreation manufacturers are being challenged with how to compete in the ever- changing omnichannel marketplace. It is not about keeping up with the crowd, its about how to build out and execute a digital marketing strategy to drive growth, sales, and ROI. It's not about starting over, it's about building upon and leveraging what you have in place, that often times is housed in fragmented in-house systems. What is the answer available today to provide the solution you desire?
The recipe for success is developing a system to accommodate your goals. A system that standardizes available technologies inside a single digital marketing and sales platform that allows you to rule the process rather than the process ruling you.
Are you ready? Apparel and accessories are expected in 2017 to overtake computers and consumer electronics as the largest e-commerce category as a percentage of total online sales according to research firm eMarketer.
The Consumer Digital Purchasing Challenges We Face in the Outdoor Industry
1. Meeting expectations of customers in the digital age:
Brick and mortar stores have been taking a beating and are projected to continue declining. That does not mean they will disappear rather, that consumers want alternatives. The mobile, always-on generation expects very different experiences from companies and organizations on how and where they purchase products. Nobody wants to wait in line for services anymore. Instead, they want to be able to arrange their whole lives online. Effectively building or growing B2C channel is a challenge every manufacturer should embrace (see the Fundamentals of Digital Marketing for the Outdoor Industry).
.
In the category of clothing, shoes, and accessories: 44% of shoppers have purchased from marketplaces, 47% from large retailers, 27% from webstores and 30% from category-specific online stores
Source: BigCommerce
2. Finding and keeping the people (inside, outside or combination) who can digitally transform your company:
You still need people to create and execute all the user experiences that will differentiate your products to customers. Designing and delivering these experiences is both a skill and an art. The means to design, develop and deliver are changing almost monthly now, not annually.
It is not just about the effort and cost to attract in-house talent, it's looking at leveraging that talent with outside teams of technology and software platform experts who eat, live and breathe professional solutions architecture, being best of breed technology implementers, and who embrace ongoing learning as part of their daily planning.
3. Managing the omnichannel reality:
You cannot fight the growing fragmentation of sales channels. Google defines it as: "ensuring marketing strategies are geared toward enabling customers to convert on any channel."
Source: Designing for Holistic Cross Channel Experiences
Although outdoor recreation retailers have been declining in the brick and mortar segment, the B2C channels offer a rich opportunity. The omnichannel challenge is an opportunity to dig into your systems and create a singular platform system with real-time reporting that lets you track and reach your goals.
Is it painful? Yes, but when you set goals that you use in training towards them, you experience "burn." The sooner you embrace that burn and break through it, the sooner you reach your goals in the competitive marketplace. "The bottom line: It's not physical or digital-it's physical with digital.
4. Big data:
Big data is presenting companies with new opportunities to learn more about their customers, enabling them not only to personalize products and services but also to change their product development process to reflect what people really want. The biggest challenge for the industry in the B2C space is to not just win a first-time customer but to collect data that allows you to turn them into a loyal customer and brand evangelist. This means you MUST have a system that supports bottom line sales but also maximizes what the Harvard Business Review confirmed is a "means to collect and communicate with them DIRECTLY, or you cannot create and nurture a relationship."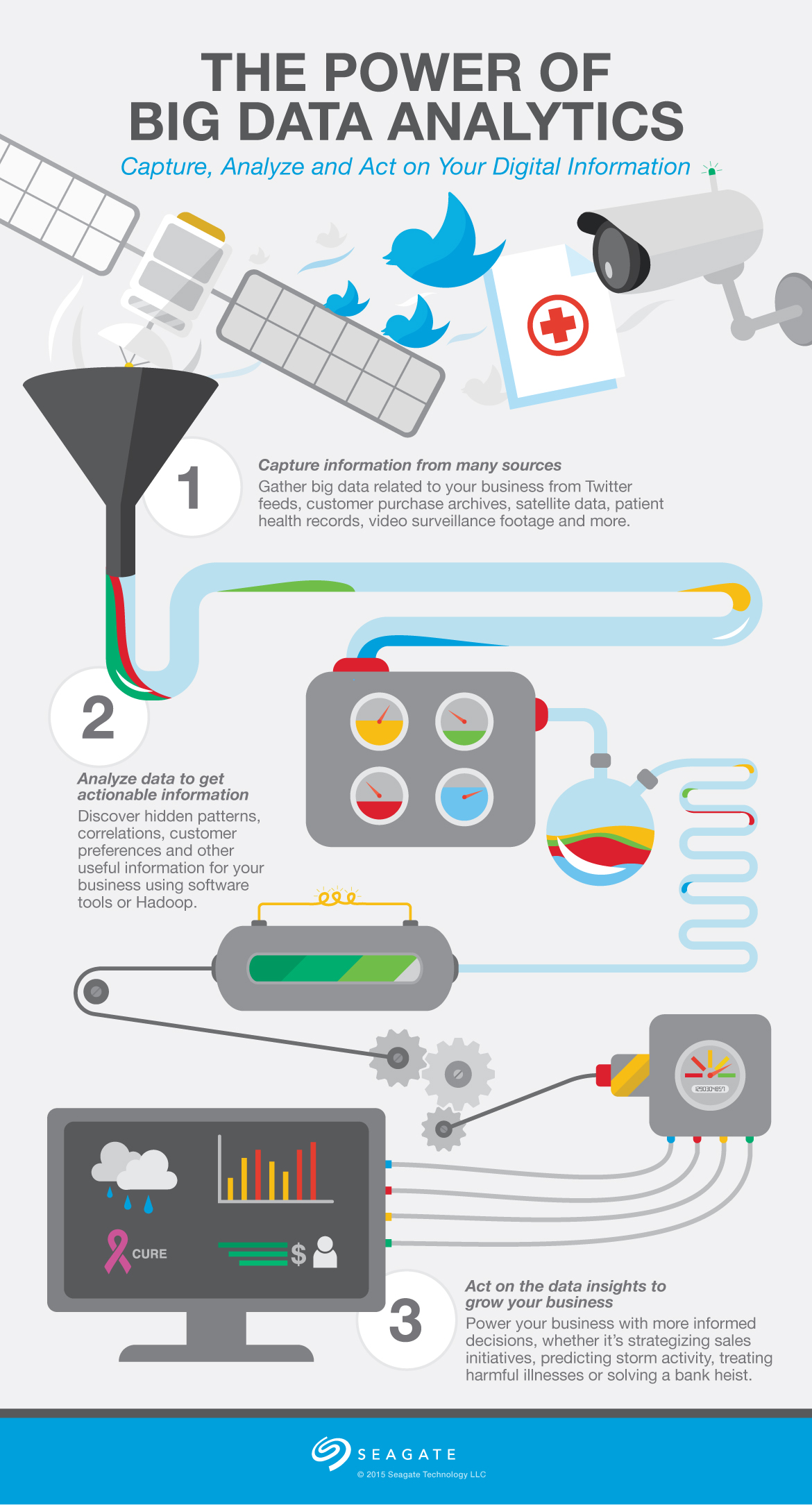 Source: Seagate
Big Data is the biggest game-changing opportunity for marketing and sales since the Internet went mainstream almost 20 years ago. Talk to any executive in an outdoor industry manufacturing company and they will nod their head vigorously, followed by "We are trying to make this happen."
Organizations today face overwhelming amounts of data, organizational complexity, rapidly changing customer behaviors, and increased competitive pressures. New technologies, as well as rapidly proliferating channels and platforms, have created a massively complex environment. At the same time, the explosion in data and digital technologies has opened up an unprecedented array of insights into customer needs and behaviors.
The Universal Digital Challenges We Face Internally in the Outdoor Industry
This is a much deeper issue than many organizations realize, and it stretches beyond the website or the marketing automation system they have in place. A successful, productive digital outdoor recreation marketing campaign requires a completely connected technology stack. We're all generally trying to accomplish the same thing, and the playing field is nearly exact for all types of companies across a multitude of industries.
We're all trying to compete
We're all trying to grow
No matter our baseline, we all have opportunity for improvement
All of our plans, assets, and promotions must be connected
The recipes and ingredients may differ slightly
Opportunities From The Challenges
1. Digital disruption from within:
Disruption is the name of the game, with established players being constantly displaced by newcomers that are digital natives. If you can't beat them, join them at their own game. Existing companies need to disrupt themselves.
2. On-line product display and show-rooming:
This is a big challenge for manufacturers and retailers, as consumers continue to increase their online shopping. The trend is there. Both through direct online platforms and through third party providers. But at the same time, people still go to retail stores, even it is to check out the product before buying it online. You figure out what customers want in-store and online (Mobile drives omnichannel path to purchase and is most significant at the start of the of consumer journey) and then develop the integrated marketing approach that supports and nurtures both.
Today's disruptive digital world gives you an opportunity to connect your products to those who need and want them. Creating a strong digital marketing presence for your outdoor recreation products may appear a daunting challenge. But there has never been more technological tools available that make it easy and cost-effective to distinguish and differentiate your company, products, and services in the digital space. You have lived in the traditional B2C world of brick and mortar retailers while on-line B2C is exploding in your face. But, its easier than ever to jumpstart your B2C while continuing to nurture and develop B2B. Even if your B2B dealer network is declining as retailers close, you want to build off your success through channel diversification. You don't need to replace B2B you need to have both a B2B and a B2C.
4. The Internet of Things (IoT) and Building Community:
The IoT is connecting people and devices with each other in an unprecedented way, creating rich possibilities for consumer engagement. Timing is the key element. Companies need to consider how using connected devices can provide more value to customers and more savings for them.
"86% of millennials believe a business should be measured on more than its financial performance. This changes what we expect from business and the role that community (both online and offline) plays in business results."
The value of building community as a business is simple when you recognize that your business IS a community."
Look at our past. We have always built communities as part of our social infrastructure. Through our nation's history communities have given us the means to obtain the goals we could not have done so individually. Focusing on building a truly engaged community builds your brand which supports all the sales channels; B2B, B2C, 3rd party, private label, etc. By building a rich community, you also can create a terrific platform from which to obtain advocacy and product ideation. Community isn't just about forums and support anymore, it's becoming about growth and innovation.
5. Creating Life Memories:
Consumers nowadays want everything here and now. And with the power of their mobiles, it's easy for them to get what they want.
On average, in the U.S., 62% of consumers who used a mobile device during the shopping process made a purchase, 49% of smartphone shoppers complete their purchase within an hour and 67% within a day (Data N Charts, 2017) Businesses need to exploit the desire of consumers to create life memories micro across all channels.
Take what you have been doing and leverage your assets more effectively. Your words and images have power. Unleash them. Because life is about creating memories and your products provide a means for people to create them. Your customer did not buy a raft, a cooler, tent so they could raft Hells Canyon on the Snake River, take beverages to a picnic or be able to camp in Glacier, the real reason they bought those items is to create life memories.
You may not remember this post or what I do or even remember me. Truth is you have deadlines, distractions, and challenges. But if you stumble upon this, I hope you will likely remember this simple point, life is about creating memories and your products provide a means for people to create them.
6. Using Customer Data to Build a Relationship:
Forming lasting relationships with customers requires developing a complete picture of them. Collecting anonymous, fragmented, or out-of-date data can result in offers that fail to connect with customers. It takes an accumulation of meaningful data to sort out what intelligence about your target customer is the most valuable. With such insight, you can engage customers in the right channel, with the right message, and at the right time to achieve relevance.
For example, with good data, you can "Leverage dynamic product recommendations to upsell and cross-sell, on-site and in marketing emails. Use the information you have about buyers to personalize your outreach to fit their interests."— Morgan Jacobson, E-commerce Sales Manager at HubSpot
"The secret of getting ahead is getting started. The secret of getting started is breaking your complex overwhelming tasks into smaller manageable tasks, and then starting on the first one."
MARK TWAIN-American Humorist & Author
The Recipe for Success Starts with Developing the System to Accommodate Goals
System development starts with pinpointing each organization's best opportunities. A thorough examination of the existing baseline, followed by a detailed and prioritized plan of attack.
Our process and system development centers on the three critical foundational elements of a sound digital strategy. This 'trifecta of digital success' represents the true growth stack approach to solving for our customers.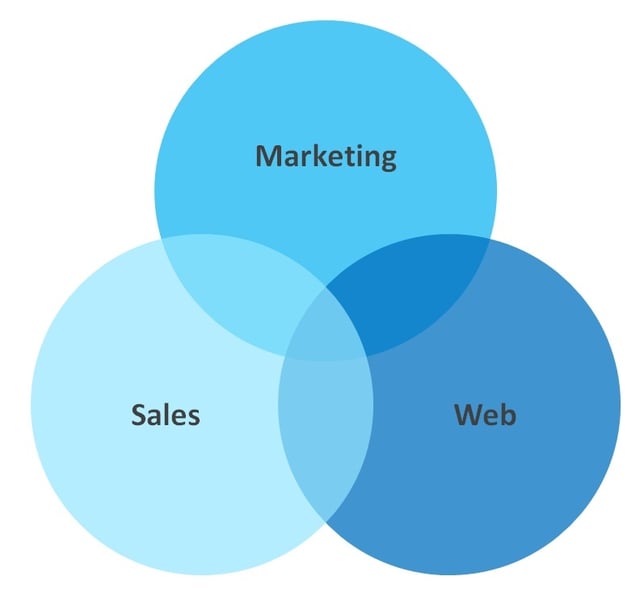 Our Approach Attacks the Entire Marketing & Sales Tunnel, from Top to Bottom
When the system is designed properly and aligned, each discipline successfully contributes to results. Each element of the united system can play their critical roles in client acquisition. The system simply works.
The website is built to serve and convert visitors, with a user-experience that speaks to their individual challenges, and educates towards an applicable solution.
The marketing system furthers the education, presenting compelling options for visitors to self-educate, while carefully tracking engagement against detailed qualification parameters behind the scenes.
The sales system picks up where marketing leaves off, with a smooth transition and a disciplined process that passes critical lead intelligence to sales with clearly defined next steps.
It's all about creating a system. A system you build with:
* Preparation
* Foundation
* Execution
* Realistic real-time feedback
* Iterative process to rinse/repeat on quarterly basis
If Your System is Lacking, the Path to Solve Isn't as Difficult as You Might Think
This isn't a massively difficult set of concepts to master. It just takes a team capable of helping you identify and engineer a system that meets your needs and goals. Once the system is set up you can craft a strategy to reach the types of prospects you value most. From there, you just need to embrace the discipline of building, educating, promoting, and participating in the conversation. If you think you need help, we should talk.